CUSTOMER WARNING ABOUT DOXO.COM THIRD PARTY WEBSITE
There is an online bill pay website named Doxo.com.  It is a third-party website that allows people to pay their trash bill on their website.
It may appear that Doxo.com is affiliated with Town of Gardnerville.  THEY ARE NOT
Doxo.com sends emails reminding you your bill is due to be paid. This company charges a fee for paying your bill. Even if the bill is collected by Doxo.com that does not necessarily mean they have forwarded payment to the Town. This means you may pay a third party vendor and they may or may not pay the Town. The resident would still be required to provide the Town Payment for the services rendered.
You can pay the Town of Gardnerville directly at no charge. Give us a call for more information at 775-782-7134.
We want to protect our customers and make sure your account is secure.
Winner of 2022 Trash Raffle - Jodi Burke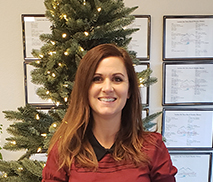 2023 Gardnerville Raffle Entry  Email entry to togville@douglasnv.us
Trash Services
Trash service is mandatory within the Town of Gardnerville.  Please call the Town Office at 775-782-7134 for further information.
Automatic Payment
If you would like to setup  the automatic payment option, please call the Town Office at 775-782-7134.
Please fill out the following form for automatic payment withdrawal:
Autopay Authorization (fillable)
Customers have the ability to look up their account balance online or make a payment all in the same location.
---
RESIDENTIAL TRASH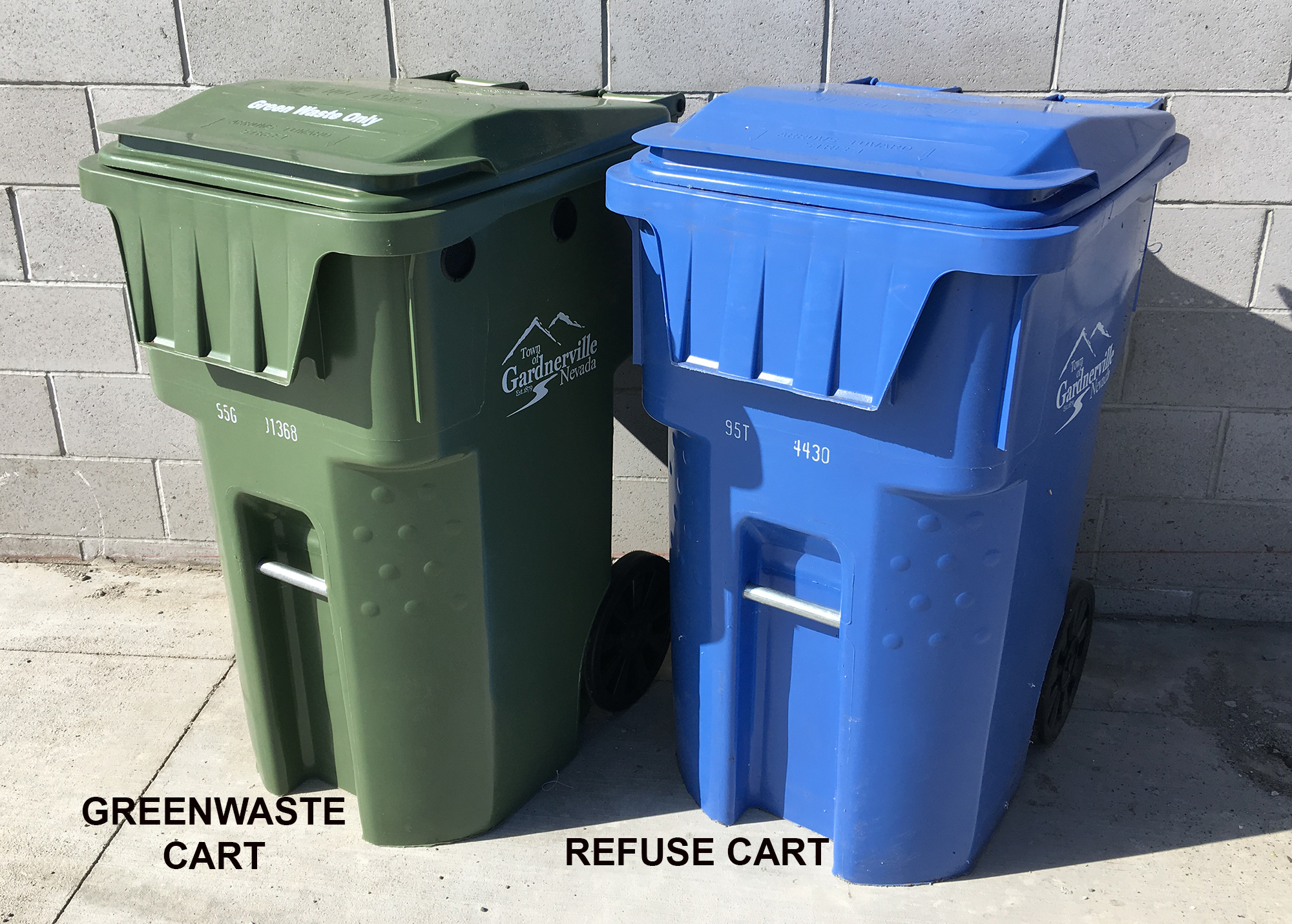 Trash Pickup Schedules
Location
Pickup Schedule
(must be out by 5:30 am the day of the
pickup or the night before)
200lb weight limit
Residential areas
Wednesdays & Thursdays
Downtown area
Sunset Park
Carson Valley Estates
Arbor Gardens
Stodick Estates
Wednesday
Chichester
The Ranch at Gardnerville
Kingslane
Heybourne Meadows/Esplanade
Thursday
Green Waste* (lawn clippings, weeds,
leaves, and small branches) for entire town
Tuesday
*Green Waste Service
The green waste service is suspended from January through March each year.
We will no longer pick up greenwaste with your regular trash during the winter.  Be sure to put out your last greenwaste before we stop for the season.  There is a 200lb weight limit on greenwaste cans. If there is trash in the greenwaste can your service may be discontinued.
Extra Green Waste Days - October 3 & 17, November 7 & 21

CURRENT Trash Pickup Service Rates
| | |
| --- | --- |
| Residential Service Rate | $72.96/qtr |
| 2nd Can Service Rate | $18.15/qtr. |
| Cleanup Dumpster Rental Rate | $31.45/per pickup |
Important Reminders:
Trash cans should be placed six feet from any obstacles and it is recommended to have trash cans at least 1.5 feet from another trash can (See diagram of can placement)
Please bag your trash. You will reduce the occurrence of littering as the material is transferred from your can to the truck. Also, keep your cans clean. This will discourage disturbance by animals.
Fall Cleanup - October 25/26
Residential customers may put out extra trash on your regular trash day. Please keep extra bags or boxes three feet away from trash cans. On your regular trash day, you may put out six extra bags, boxes, or cans of trash.  No large items (appliances, furniture, etc.) or hazardous waste (tires, batteries, paint, etc.)
Limb Pickup - November 1/2
Residential customers may put out limbs on your regular trash day. Limbs need to be bundled with rope and the bundles must be no larger than two feet around and four feet high.  Keep bundles at least three feet away from trash cans.
Bear-Proof containers
At the May 2022 Gardnerville Town Board meeting the Board approved offering bear-resistant trash containers to residents upon request.  The containers will be picked up on a weekly basis just like the trash containers now in use.  Residents would need to reimburse the Town for the direct cost to provide these totes.  The cost per tote is approximately $350.  The containers carry only the manufacturer's 6-year warranty.  The Town of Gardnerville does not service or replace these containers.
These containers are meant to be left outside so you do not have to worry about bears breaking into your garage because of odors.
Recycling
Not available at this time.
---
COMMERCIAL TRASH
Trash Pickup Schedule
| | TRASH IS PICKED UP ON ALL HOLIDAYS EXCEPT CHRISTMAS. IF YOU ARE SCHEDULED FOR PICKUP, IT WILL BE PICKED UP THE FOLLOWING DAY.  ENCLOSURES AND AREAS SURROUNDING DUMPSTERS MUST BE FREE OF DEBRIS (INCLUDING SNOW AND ICE IN WINTER). |
| --- | --- |
| Commercial area | Every weekday |
CURRENT TRASH PICKUP SERVICE RATE
Commercial 2 yd dumpsters $29.77 each time a dumpster is dumped.  Trash service is mandatory.  Please call the Town Office at 775-782-7134 for further information.
---
Hazardous Waste
For the disposal of hazardous waste, please call Douglas Disposal at (775) 782-5713.
The following is a sample list of items designated as hazardous waste. Do not put these or similar items into your regular trash:
Aerosol cans, household chemicals and cleaners, lighter fluid
Anything that is combustible, flammable, corrosive, or toxic
Fluorescent tubes, bulbs, PCBs, ballasts
Freon cylinders, propane cylinders
Herbicides, pesticides, fertilizers
Oil, antifreeze, gas, brake fluid, transmission fluid, batteries
Paints, solvents, stains, thinner