Parks
Explore Gardnerville's five parks: Arbor Gardens, Heritage, Mountain View Nature Park, Gardner, and the K-9 Korral Dog Park.
---
About Gardnerville's Parks
The Town of Gardnerville maintains fiveparks: Arbor Gardens Park, Heritage Park, Mountain View Nature Park, Gardner Park and the K-9 Korral Dog Park.
Gardnerville Parks & Open Space Master Plan
Arbor Gardens and Gardner Park are two smaller neighborhood parks.
Heritage Park is available to rent for private celebrations, community events, and other social functions. Movies in the Park, Freedom 5K Fun Run/Walk, Oktoberfest and Carson Valley Christmas Kickoff all take place at Heritage Park. If you would like to rent one of Gardnerville's parks, please download the form under Town Forms.
Mountain View Park is a nature park offering wildlife viewing, native wetland and an outdoor learning center available to schools. The Mountain View Pond west of Snaffle Bit Drive has been stocked with blue gill, trout, largemouth bass, and catfish. A 2.5 mile paved path connects Jakes Wetlands in Minden to Gardnerville Elementary School.
The K-9 Korral is the only Town Park where dogs are allowed. It is located at the southern end of Town by Wal Mart. The park includes a large turf area and a fenced walking loop. The park doubles as a detention basin for storm water.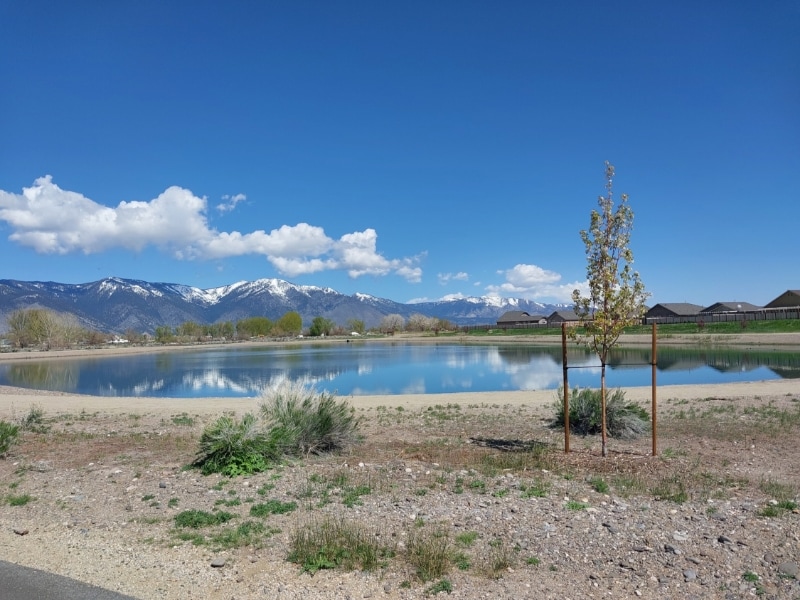 Mountain View Nature Park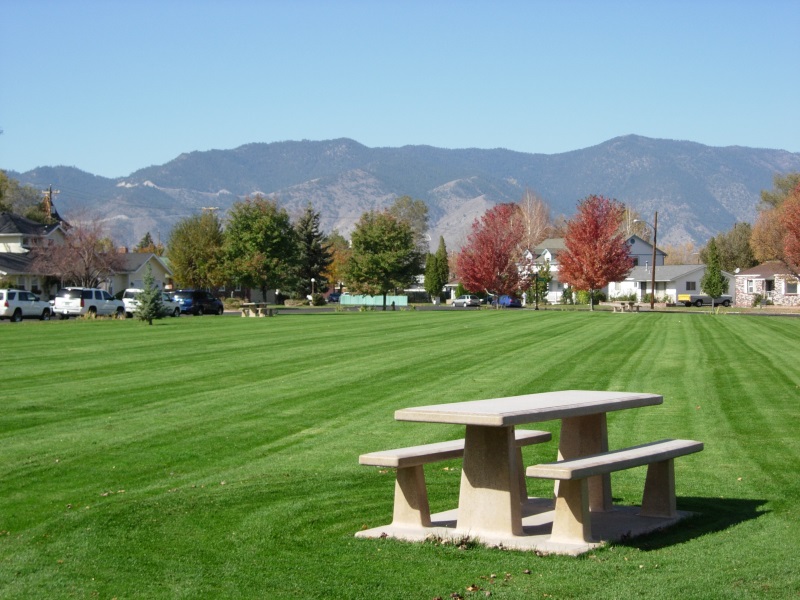 Gardner
Park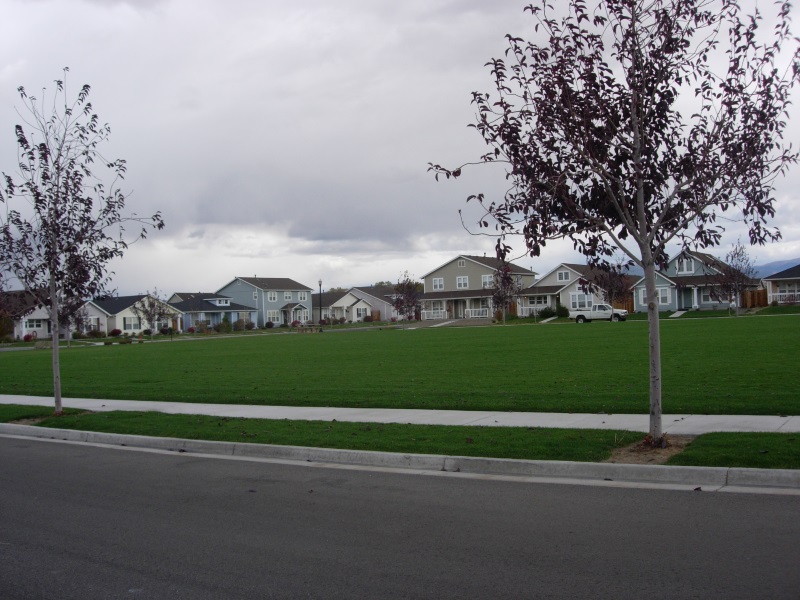 Arbor Gardens
Park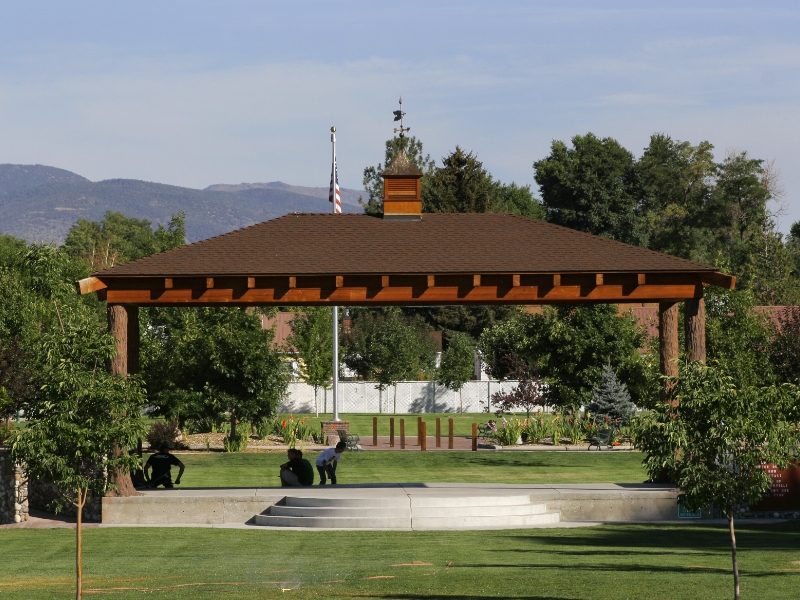 Heritage
Park