Gardnerville's Christmas Kickoff
December 1, 2022 was a very cold and wet evening, but thanks to the All About Dance and Dance Workshop kids the show went on.  We greatly appreciate their participation in less than ideal circumstances.  The carriage rides, visits with Santa, dancing lights and fireworks went off as usual.
Join us on November 30, 2023 for another Christmas Kickoff.  We will wish for better weather.
Fireworks video 2022 by Citywide Video News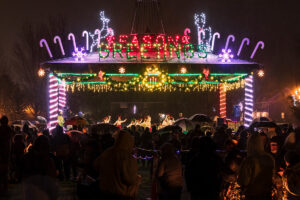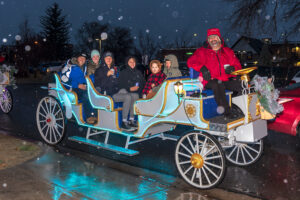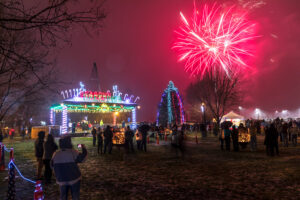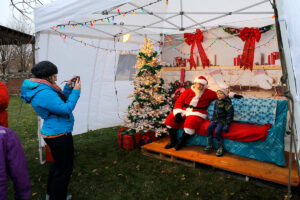 ---
Many thanks to our 2022 fireworks sponsors:  Sharkey's, Randy & Linda Slater